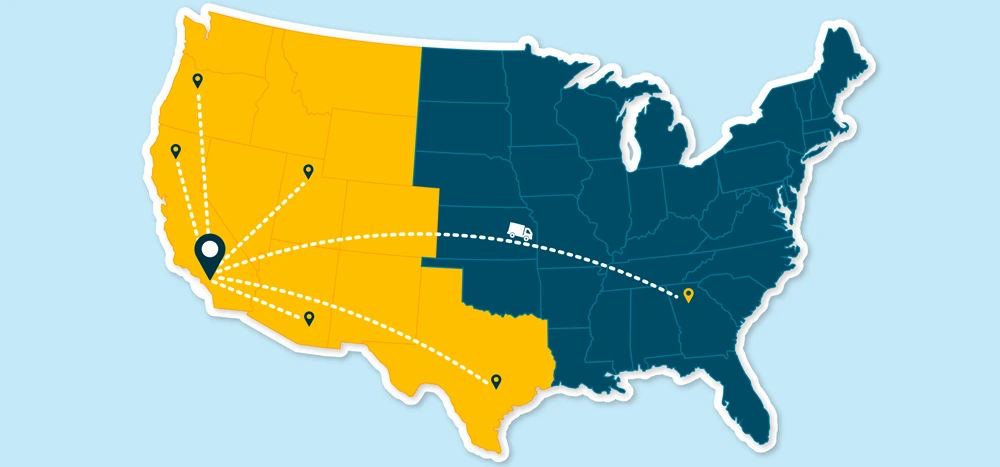 Walsh Long Beach Moving delivers to all the lower 48 states. Long-distance business is heavily concentrated in the western USA.
What Is a "Long-Distance Move?"
A long-distance move covers a distance of 100 miles or more. It can be intrastate or interstate.
Only the weight and distance of the move matter. We don't charge extra for crossing state lines.
We'll move you out of state anywhere in the contiguous USA (lower 48 states).
Our Moving Rates
We charge flat hourly rates. 
$130 an hour for packing and moving. This flat fee includes two professional movers and one truck. 

We can add a third mover to the crew for $50 an hour. 

We require a minimum commitment of three hours, calculated from when we leave our Long Beach yard until our return.

We accept all major credit cards. If you pay in cash, we'll take 10% off.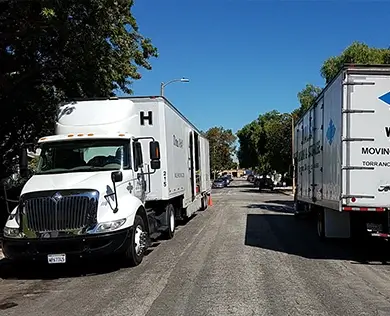 Contact Our Long Beach Location
1208 Gaviota Ave.
Long Beach, CA 90813
Phone: (562) 591-8776
Hours: Mon-Fri 8-5, Sat 8-12
The Guaranteed Quote Sets the Price
We abide by the terms of the guaranteed quote we agreed to prior to your move.
A guaranteed quote is based on a specific list of items. You can call or we'll send a company representative to your home. Once we know what you want to move, we can give you a guaranteed quote.
With that guaranteed quote, the price is set. You won't find unpleasant hidden fees and unexpected surcharges on your bill.
No taxes. No gas fees. Nothing extra. Just the quoted price.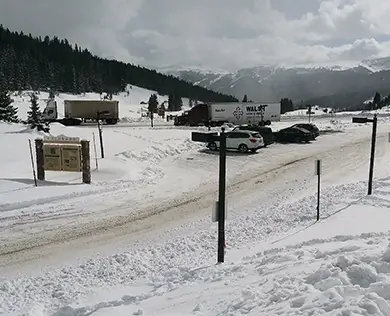 Our Process
We'll visit your home (if possible) to assess the work involved in your move. If you live out of state and are moving to Long Beach, we may be able to do an assessment remotely by video.
We can handle your entire move for you, from packing to unpacking, or just a portion, like loading, transporting, and unloading the boxes you've already packed.
Let us know what you're looking for, and we'll quote a fair, guaranteed price for the work you need. No surcharges.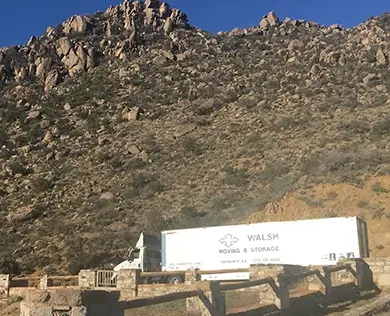 How to Request Long-Distance Moving
Call us to make arrangements. 

We'll arrive on the day of your move with a truck, supplies, and labor. 

Depending on distance, you can expect delivery within three days to two weeks. 

We'll need extra time to arrive on-site for pickups outside of greater Long Beach.
Minimum Weight for Long-Distance Loads
The weight of the load factors into the cost of your long-distance move. 
Some moving companies demand a minimum weight of two tons per load (4,000 lbs). This two-ton requirement limits your options and increases the cost of your move.
Walsh requires a minimum load of 1,000 lbs for long-distance moves, giving you far more options and reducing your costs.
Examples of Long Distance Moves
Long Beach to Dallas, TX

Long Beach

to Las Vegas, NV

Metro Los Angeles to San Jose, CA

Long Beach to Mobile, AL

Signal Hill to Palm Springs, CA

Carson to Tucson, AZ

Salt Lake City, UT to Long Beach, CA
What Else Can We Move, Besides Your Boxes?
Automobiles
Boats
Pianos & electronic organs
Appliances
Equipment
Furniture
Wine collections
Heavy machinery
Hot tubs & spas
Antiques
Questions? Just call us and ask!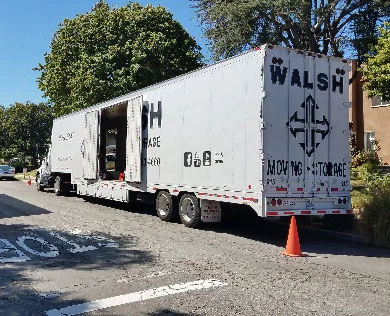 The Walsh Long Beach Advantage
Independent companies like Walsh can offer a personal touch and a level of customer service often missing from national movers reporting to corporate boards.
But here's the downside: some independent movers don't make the entire trip. 
They contract third-party providers who act on their behalf, which can increase costs and lead to unexpected problems.
You could be of luck when things go wrong. Where do you turn for compensation if your property is damaged or lost?
At Walsh, we take ownership of your move from start to finish. Walsh employees will personally transport your belongings every mile of the journey and unload them at your destination. No contractors. No third parties. No surprises.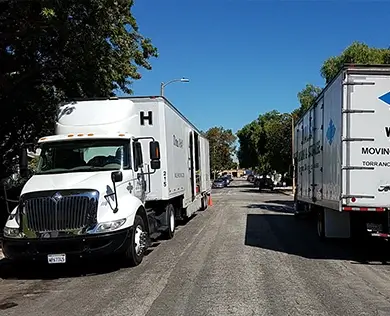 We Observe Interstate Moving Regulations
The US Department of Transportation (USDOT) regulates all moving companies operating across state lines.
Despite this, some shady carriers avoid proper oversight.
Federal regulations require all interstate carriers to:
Have up-to-date motor vehicle, liability, and workers' compensation insurance.

Register as interstate movers with the 

Federal Motor Carrier Safety Administration

.

Obtain and display a company-specific USDOT identification number that makes it possible to record and track all relevant safety information.
Any interstate company that refuses to follow USDOT rules stands in violation of federal law. 
Walsh Moving adheres to all federal guidelines governing interstate moves. 
We invite you to review our safety record and confirm our good standing in the industry.