Local Moving Cost Estimator
This online calculator will estimate the cost of your local move.
It will give you a ballpark figure of expected moving costs with Walsh, but it can't offer an exact quote or schedule service.
For a guaranteed moving quote, please call Walsh Long Beach at 562-591-8776 or request a quote via our Contact Us form. With a guaranteed quote, the price is set. You could be charged less, but you won't be charged more.
Pease contact us directly for long-distance moves (more than 50 miles).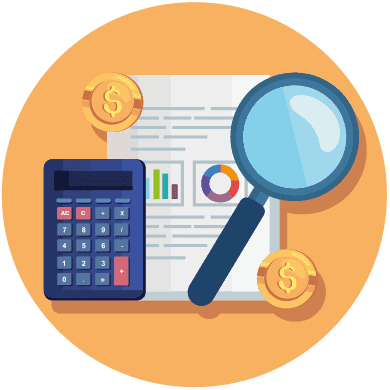 Driving time: Estimate the driving time between the origin and destination. Walsh calculates time in 15 minute increments.
As a general rule:
1 – 10 mile drive may take 15 minutes
11 – 25 mile drive may take 30 minutes
26 – 40 mile drive may take 45 minutes
41 – 60 mile drive may take 60 minutes
Carrying Distance: Estimate the distance (in feet) between the area where the truck can park and your door. Most homes with a front yard have a 50 ft carry.
If you're in an apartment complex, we may have a 50 ft carry before entering the complex.
The average step for an adult is around 2 feet. Count the number of steps you take and multiply by 2 to estimate the carrying distance in feet.
Flights of Stairs: How many flights of stairs are there between the truck and your door?
Elevator: Will an elevator be used during the move? If we have access to an elevator, you don't need to enter the number of flights of stairs.
Bedroom(s): Enter the number of bedrooms you will be moving. This calculation assumes each bedroom has:
bed
2 night stands
dresser
chest of drawers
10 medium boxes
4 wardrobes boxes.
Living room(s), Family Room(s), Den(s): Enter the number of living rooms, family rooms or dens to be moved. This calculation assumes each living room has:
sofa
love seat
coffee table
2 end tables
small TV stand,
medium-sized TV
10 medium boxes
Kitchen: Check "yes" if the kitchen will be moved. This calculation assumes the kitchen has:
refrigerator
microwave
small kitchen table
4 chairs
7 dish packs
3 medium boxes
Dining Room: Check "yes" if the dinning room will be moved. This calculation assumes the dining room contains:
buffet cabinet
dinning room table
6 chairs
5 medium boxes
Office: Check "yes" if the office will be moved. This calculation assumes the office contains:
desk
chair
bookcase
file cabinet
computer with monitor
10 small boxes
Check "yes" if you have any additional items, like:
entertainment center
2nd refrigerator
washer
dryer
piano (Note: most pianos need at least 3 men on the job)
Select the Number of men you would like to move your goods. If the move takes longer than 9 hours, try increasing the manpower. When changing the number of men, you'll notice the cost of your move remains almost the same. That's because the more men we have on the job, the less time your move will take.
Total Time is the estimated time of the move itself. This calculator is an inexact tool. Actual move time may vary, depending on conditions. Double drive time is already included.
Estimated cost is based on the estimated time multiplied by our hourly rate. There are no additional charges or fees.
Would You Like a Guaranteed Moving Quote Instead?
For a guaranteed quote, which is exact (unlike this calculator), please contact Walsh directly.