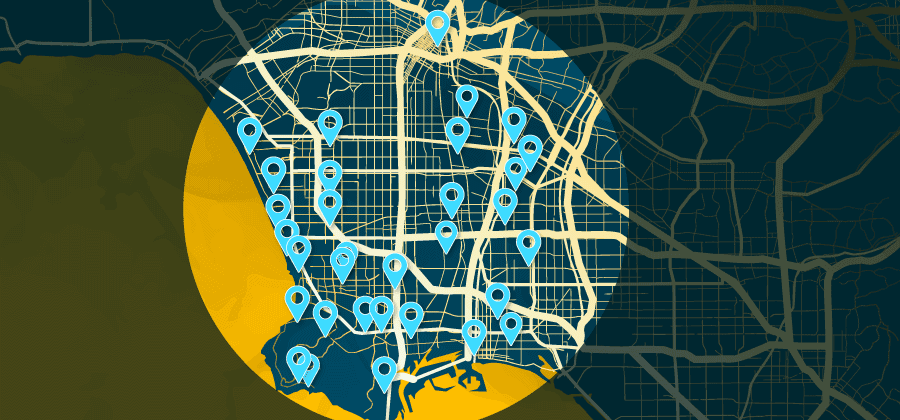 The Walsh primary local service area includes cities close to Long Beach. We serve all of Southern California and will deliver anywhere in the United States, but most of our local moves are within the highlighted area.
What Is a "Local Move?"
A "local move" is any move of 50 miles or less starting in Long Beach or a nearby city.
Our Local Moving Rates
We charge flat hourly rates. 
$130 an hour for packing and moving. This fee includes two professional movers and one truck. 

We'll add a third mover for $50 an hour. 

We require a minimum commitment of three hours, calculated from when we leave our Long Beach yard until our return.

We accept all major credit cards. If you pay in cash, we'll take 10% off.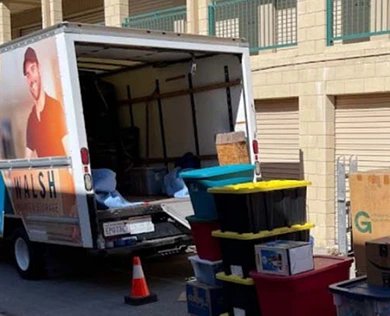 Contact Our Long Beach Location
1208 Gaviota Ave.
Long Beach, CA 90813
Phone: (562) 591-8776
Hours: Mon-Fri 8-5, Sat 8-12
Our Local Moving Services
In-Home & Company In-Office Moves
Maybe you're downsizing but want to keep some belongings in storage until you know where they'll go. We can pick them up, store them for you, and deliver them when you're ready.
Moving & Short-Term Storage
We'll pack your belongings in vaults and store them until your move, preventing damage and making your move easier.
Apartment Moves
We can move you from an apartment to a newly purchased house, from one apartment complex to another, or even within the same apartment complex. Don't wreck your back dragging that heavy sofa down the stairs. Call us instead.
House-to-House Moves
Walsh local trucks can move a 5-bedroom house. Our long-haul trucks pull full-size trailers.
The more we help with your house-to-house move, the smoother it will be. For instance, you might want us to do a portion of your packing, at least for fragile items like glassware, fine art, and antiques.
Packing & Unpacking Services
We'll pack and unpack your belongings for you. This includes wrapping furniture, disassembling and assembling items, and boxing up your possessions. Our movers are trained to handle your most delicate items — and your bulkiest.
Piano Moving
Pianos are heavy and surprisingly delicate. A tight corner or even sidewalk cracks can be significant obstacles for a half-ton piece of furniture.
Walsh Long Beach has moved everything from spinets to concert grands and will take the utmost care with your prize possession.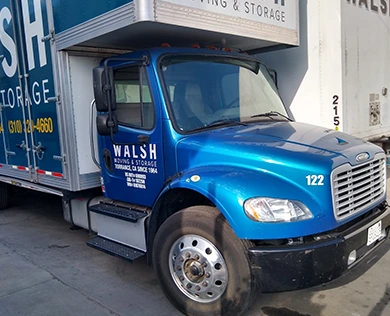 Moving Insurance
Your local move is insured against damage or loss. Not everything will be covered, but most things. And you can purchase additional insurance from us, or your homeowner's insurance policy may cover your belongings in transit.
All Walsh employees are licensed, bonded, and insured.
Please ask about coverage when you call for a quote.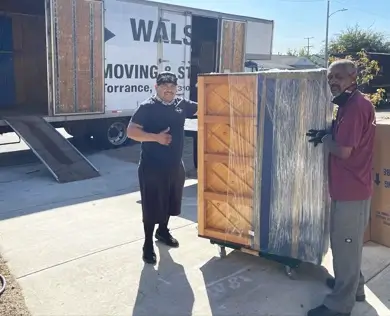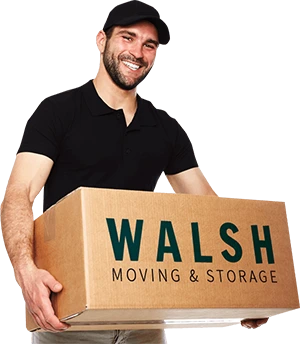 Why Walsh Long Beach Moving?
We're local. We know the area.

We take ownership of your move from start to finish.

We guarantee your local moving pickup and delivery date. Some larger moving companies can't do this. 

Our movers know the techniques that come with experience and can anticipate any problem. 

We have specialized packing materials and equipment that may be hard for nonprofessionals to find.

Walsh movers work as a team and are fully insured. If something breaks (unlikely), Walsh pays for the damage in most cases.

Our insurance extends to accidents and injuries. Walsh movers are covered by company insurance and Worker's Compensation. But you could be liable if someone gets hurt during your DIY move.

Walsh offers short-term storage ideal for companies and people in transition. We'll keep your things in secure, short-term storage until you're ready to move in.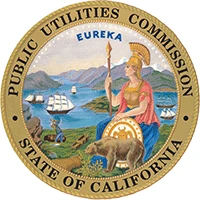 We're CPUC-Authorized Movers
In California, the Public Utilities Commission (CPUC) regulates the intrastate moving industry.
What does this mean?
All reputable California-based intra-state movers register with the CPUC for authorization to operate.

The CPUC keeps a record of all complaints filed against moving companies. If you wonder about our track record, we invite you to look it up.

At Walsh Long Beach, we're proud of our long history of safe, reliable service.