Commercial Moving Services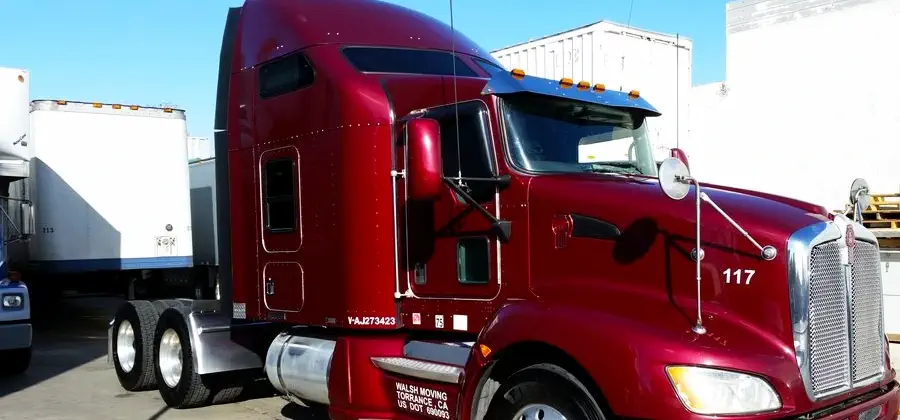 Walsh has over 50 years of commercial moving experience in Southern California. Most of our commercial moves stay within metro Los Angeles, but we'll deliver to any city in the continental USA.
Walsh Long Beach Moving has over 50 years of commercial experience. We'll deliver to any city in the lower 48 United States. 
Call us if you need to:
Move your business from one building to another locally.

Relocate your business out of state — from Long Beach to Las Vegas, NV, for example.

Move equipment from one area to another within the same building.

Move a single piece of heavy furniture in the office.

Clear an office space for renovation. We'll store your equipment and supplies and deliver them when the renovation is complete.
We have the experience and equipment to get your business moved fast and efficiently — with minimal downtime.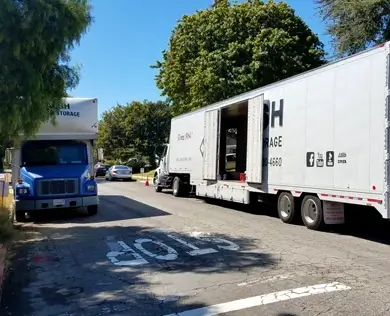 Our Moving Rates
$130 an hour for packing and moving. This flat fee includes two professional movers and one truck. No taxes, no fuel surcharges, and no hidden costs.

We can add a third mover for $50 an hour. 

There's a minimum commitment of three hours per trip, calculated from when we leave our Long Beach yard until we return.

We accept all major credit cards. If you pay your bill in cash, we'll take 10% off.
Our list of satisfied commercial clients includes:
Habitat for Humanity

City of Torrance

PackShip USA

The ReUse People
Commercial Moves We Handle
Office Relocation
The movers you hire should adjust to your office schedule. They should recognize when it's appropriate to remove supplies, furniture, and equipment and when it's not. 
We interview you at length or arrange an on-site visit. We calculate the timing of your move, the number of trucks and movers required, and the packing assistance, storage, and supplies you might need.
Our attention to detail ensures the safety of your equipment and the orderly reorganization of your office space.
Restaurant Moves
Restaurant moves are tricky because of the special equipment involved. Few restaurant owners install all-new equipment and decor at the new location — not after they've invested thousands of dollars in kitchen equipment, fixtures, and props, some of which are difficult to replace.
Careful pre-planning is critical to track utensils and equipment.

The move becomes a complex, multi-trip operation to keep your kitchen and dining areas in action. 

Disassembling, transporting, and reassembling cooking appliances, fixtures, and even some decorations demands experience and know-how. 
Over the years, we've helped dozens of restaurants and food businesses of all sizes transition to new facilities. We can help yours, too.
Warehouse Moves
Warehouse moves are challenging. Key factors include:
The complete inventory of goods before and after the move.

Dismantling and reassembling specialized equipment.

Assembling new equipment according to a diagram.

Maintaining a functional working environment throughout the move, so the client can meet business commitments.

Ensuring staff access to essential products.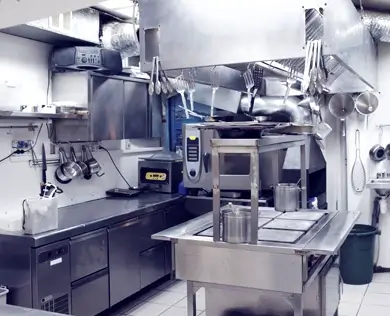 Short-Term Commercial Storage
Wooden vault storage is best for storing a moderate volume of company supplies off-site for a short time.
The standard vault is 8x7x5 ft, holding up to 1,500 lbs.

Smaller vaults can hold up to 1,000 lbs. 
Short-term trailer storage is suited for:
Business moves where the new space is not quite ready for move-in.

Office renovation, where everything is taken out of the building and stored for a few weeks.  

Business liquidation, when you need time to find a market for valuable merchandise.
Our Storage Rates
We charge $90 per month for standard vault rental and $70 a month for smaller vaults. 

Added to these baseline costs is a one-time $25 handling fee for each vault. 

You can store a sofa or similar large piece of furniture for $25 a month. 

We assess $35 for each visit to our secure warehouse. This fee includes an hour of professional assistance from a Walsh staff member.

For trailer storage rates, please call us.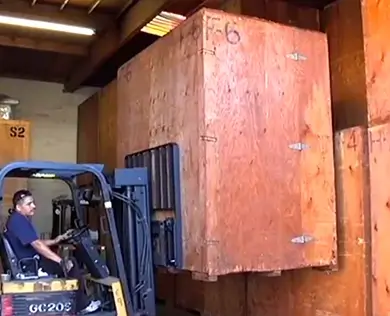 Adjusting to Your Needs
No two commercial clients handle their move the same way.
Some companies do their own planning and packing. Other companies leave all aspects of a move in the hands of professionals, from planning through unpacking and assembly at the new location.
We'll give as much help as you need, or we'll just load and drive if that's what you prefer.
Call us. Together, we'll figure out what's best for your business.